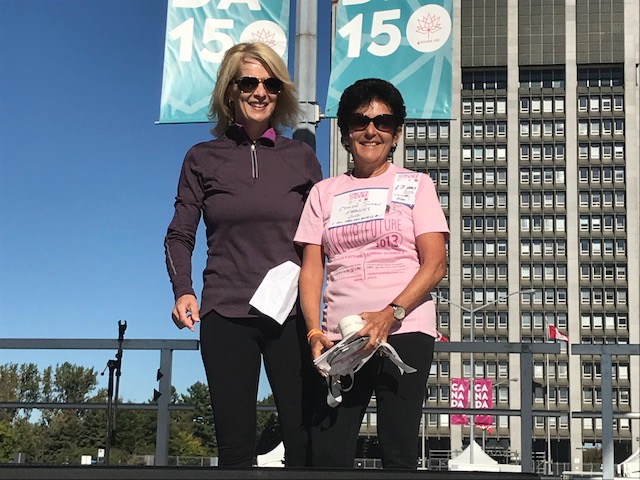 Dear friends and colleagues,
My heartfelt thanks for your generous support to helping me raise funds for CBCF and the Cancer Society for the Run for the Cure.
I am truly humbled to have been recognized as a top fundraiser and raised over $10,250 this year thanks to all of you who donated to me.
Our team "JUST DOING IT" all survivors were the top female fundraising team over $325,000 over the years and myself $206,000.
Thanks again!
Cheryl