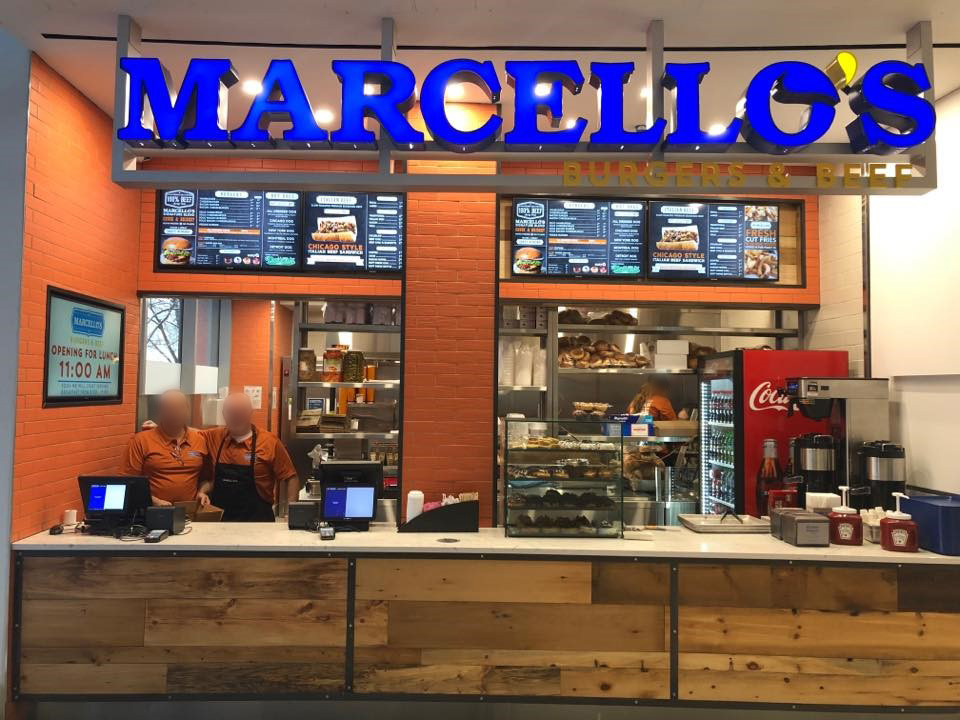 Marcello's Burgers & Beef is a new quick service concept by the Marcello's Market & Deli group is now looking to expand the concept and has retained Cheryl Kardish Levitan at CLV Realty Corp. to handle the real estate search.
Marcello's Market & Deli group that opened in early December 2018 in the Place Bell at 160 Elgin St. in downtown Ottawa. Located in the project's food court area, the 500 square foot unit features a menu of fresh hamburgers using premium blends of fresh chuck and brisket, Chicago-style Italian beef sandwiches, a wide choice of hot dogs, fries, poutine and sides.
Click the link to read more.