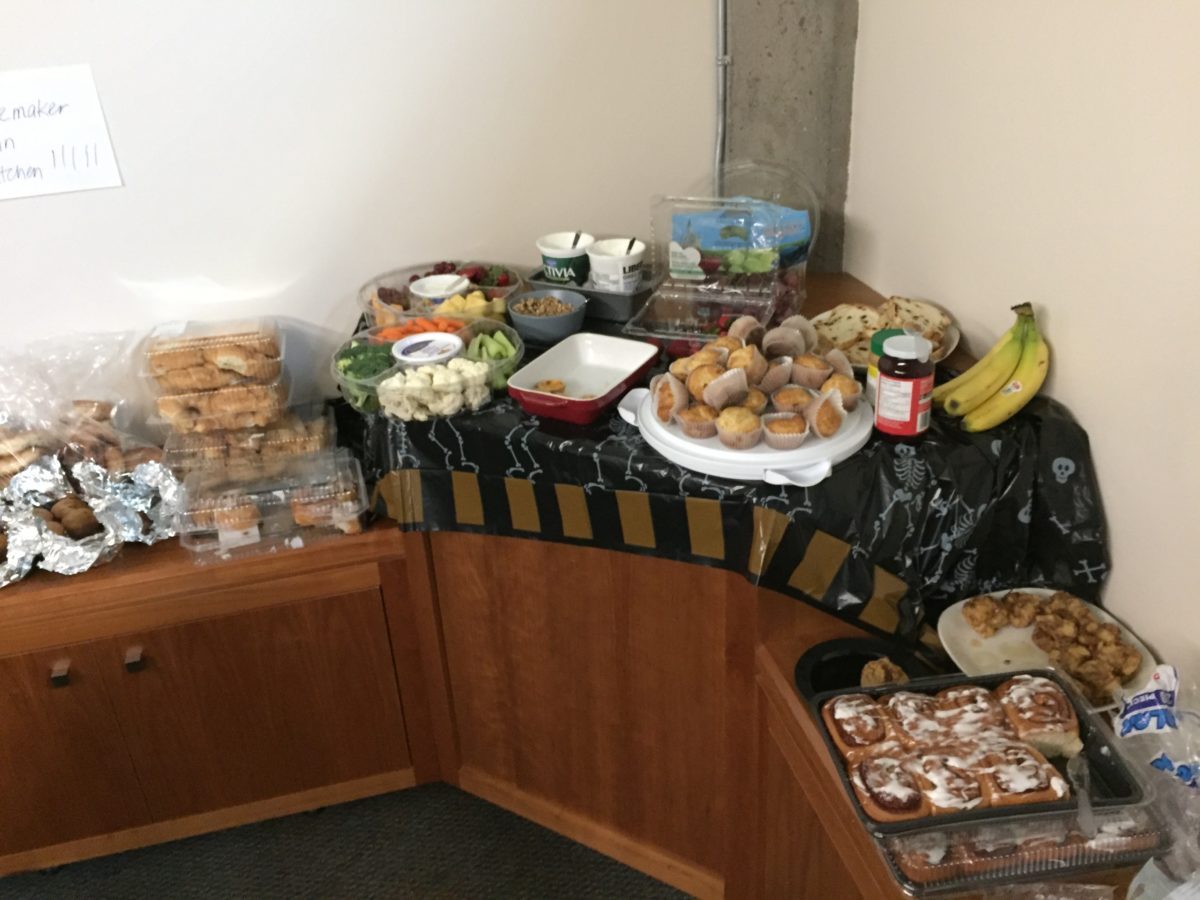 Wed
nesday morning we hosted our FIRST ever company-wide breakfast potluck!  So many delicious goodies!
Our team received a gift certificate from Pasticceria Gelateria Italiana, for most team spirit in the JDRS Cycle 10, so we decided to use that to bring fresh pastries to the potluck, croissants, banada bread, mini cannoli, peanut butter, nutella chocolate cake balls! and the list goes on…
My favourite was the home made crepes!
This was a great turn out and we hope to have a Breakfast potluck again soon!
I can't wait!